Delaware School for the Deaf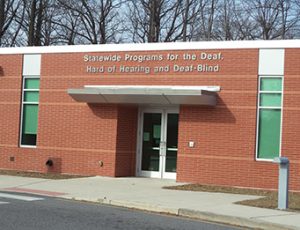 Christina School District's Delaware School for the Deaf facility includes a 111,000 square foot educational and 18,500 square foot residential hall that replaces the Margaret S. Sterck School for the Deaf. The new early childhood/kindergarten to 12 facility was constructed on an adjacent site at 630 E. Chestnut Hill Road, in Newark, allowing for continued operations during construction.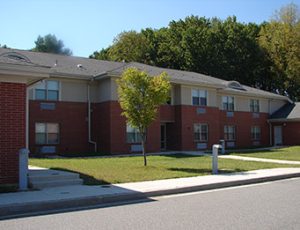 The facility was constructed to meet the sustainable goals of the project as well as the special needs of deaf and hard of hearing students. The new school provides early childhood education through grade 12 and has a daycare for toddlers and a residence hall for students. In addition to the usual school facilities such as an auditorium, gymnasium, cafeteria, library, labs, shop, and greenhouse, there are also acoustic isolation chambers for hearing tests, physical therapy and occupational therapy rooms. The walls have double thickness gypsum board and sound isolation blankets to reduce low-frequency sounds that can be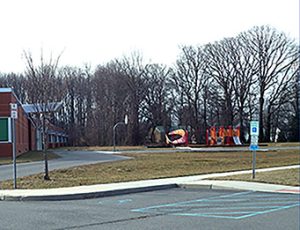 distracting to students with cochlear implants. Site athletic facilities include an outdoor soccer field and a basketball court designed for the safety of the children.
Landmark provided planning, civil engineering, site design, land surveying, stormwater management BMP facilities, traffic impact study, approvals and agency processing, and construction-phase support services including certified construction review.