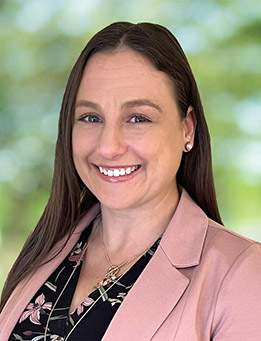 Amy Nazdrowicz, PWS, an environmental scientist and Associate with Landmark Science & Engineering, is pleased to have been elected to join the Board of Directors of Delaware Real Estate Women ("DREW").
Since 2007, DREW and its Board members have worked to build a professional community connecting women in Delaware's commercial real estate field to one another to help support, challenge and grow. With a goal of empowering women in the industry, they hope to encourage other women to enter the industry in one of its many fields relating to commercial real estate.
Amy Nazdrowicz is a registered Professional Wetland Scientist with an M.S. in Wildlife Ecology from the University of Delaware and a B.S. in Environmental Science and Forest Biology from S.U.N.Y. College of Environmental Science and Forestry. With over 19 years as an environmental scientist, Amy has worked with many public- and private-sector clients to address land development and construction project challenges, often involving wetland mitigation and bog turtle investigations. Amy is a Qualified Bog Turtle Surveyor leading all phases of investigations in DE, PA and MD. She is an expert in wetland creation/mitigation design (including native plantings and monitoring the plant, wildlife and hydrologic conditions of mitigation wetlands), habitat assessments, and conducting Bog Turtle Investigations including construction monitoring and radio-telemetry studies.
Amy is excited to increase her participation in the organization and says "DREW is a fantastic group of women that are making real differences in our community, both through the professional development opportunities afforded to its members and their philanthropic support of local women and girls' charities. I look forward to working closely with the DREW Board and assisting in any way I can to achieve our goals."