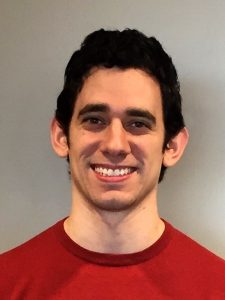 Newark, Del., May 14, 2020, Landmark Science & Engineering is pleased to announce that Matthew J. Spagnuolo, E.I.T. recently joined the firm as a Civil Engineering Designer. He has earned the designation of Engineer in Training and is working toward the goal of becoming a licensed Professional Engineer.
Matthew J. Spagnuolo, E.I.T., earned his Bachelor of Civil Engineering at the University of Delaware in 2016. After graduating, Matt returned home to Lyndhurst, New Jersey to continue working for Bergen County's Planning & Engineering Department, where he interned in both areas of planning and engineering. After graduation, he worked for two years as Engineering Aide before deciding to relocate to the Newark, Delaware area.
As a Civil Engineering Designer, Matt is providing site design for Landmark's New Castle County-based projects while gaining valuable civil engineering experience. He performs site design including layout, grading, traffic signal design, traffic signal timings, and signing and striping, and roadway alignment.
Matt settled in Elkton, Maryland with his girlfriend, Rebecca, an entomologist and USDA Research Assistant Lead at the University of Delaware. He said that together they "decided that Landmark's integration of science and engineering was a good fit for his engineering skills and interests."
Matt reports to Principal and EVP Keith A. Rudy, PE, LEED AP who said he is "pleased to have recruited such a hardworking and talented individual" and that he is "looking forward to Matt playing an increasingly strong role in the future of the company."