Whitewood Village Residential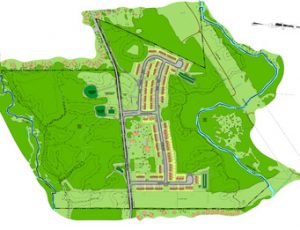 Whitewood Village subdivision is a 209-unit residential, townhome community on a 164.6-acre parcel on Reybold Road in Bear, New Castle County, Delaware.
Landmark provided all services, including planning, civil engineering site design, stormwater management BMP design, surveying and environmental services including design of a wetland mitigation area for the development of the Whitewood Village residential subdivision. Permitting was coordinated through New Castle County. The Record Plan has been recorded and on-site construction plans are approved.
Environmental Services: Wetland Mitigation
Landmark's Scientists created an inventory of natural resources and prepared a Wetland Mitigation Plan. The on-site compensatory mitigation was required due to the community's impact on 0.84 acres of isolated wetlands. To mitigate for the impacts, two forested/scrub-shrub wetlands totaling 0.99 acres (a 1.2:1 mitigation ratio) will be created on a portion of the property set aside for preservation with vegetative species native to Delaware.