Oberle Elementary School
Oberle Elementary helps create a walkable community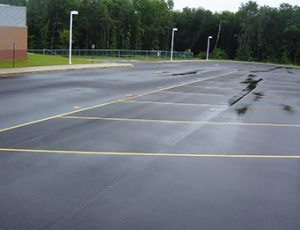 St. Andrew's Addition was designed as a walkable community and includes Christina School District's 31-classroom William Oberle Elementary School on Porter Road in the Bear-area subdivision. The residential project includes 288 apartment units (5 buildings), 118 townhouses, and 20 quadraplex units (5 buildings), with over a mile of new roadways (5,503 LF) and sanitary sewer main (5,484 LF), stormwater management BMP green technologies include an underground system for storage control,  storm sewer, water and parking lot design and layout.
School is part of St. Andrew's Addition and St. Andrews residential subdivisions
The residential subdivisions of St. Andrew's and St. Andrew's Addition are in the Bear area of New Castle County, Delaware. They were designed with a mix of multifamily, townhouses, and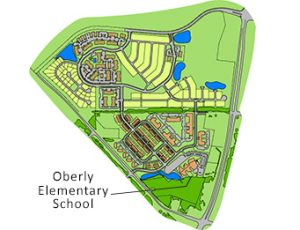 single-family detached homes comprising approximately 900 dwelling units on 57+ acres. The community is conveniently located at Porter Road and US Route 40, with easy access to public transportation, business, shopping, and schools.
Landmark provided all planning, surveying,  civil engineering site design, environmental services, permits and agency processing, and construction-phase support services.