Concord Point Park SW Retrofit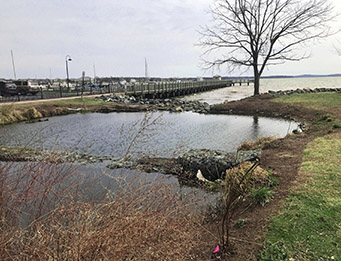 Landmark was selected by the City of Havre de Grace, Maryland, to provide stormwater design to improve three facilities located in the City. Work involved land surveying, civil engineering, and environmental site design (ESD).
Concord Point Park
At Concord Point Park (shown above), a stormwater pond retrofit was designed for the facility. At both the Water Treatment Plant parking lot and at David R. Craig Park, submerged gravel wetland stormwater management micro-scale practices were designed to improve the stormwater facilities.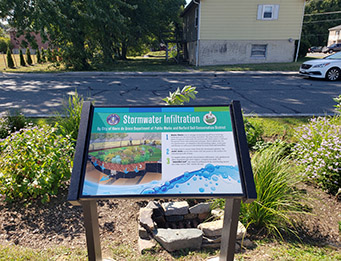 Stormwater management projects, such as these, are important for correcting drainage problems and improving water quality in the Chesapeake Bay. For example, in the David R. Craig Park which is located within the Chesapeake Bay Critical Area, an existing storm drain pipe that drains through the park was picking up runoff from Warren Street and discharging untreated runoff to the Susquehanna River. The storm drain pipe discharged through a damaged inlet that was situated in the park, allowing approximately three acres of runoff to drain through the storm drain and discharge uncontrolled. These improvements will have lasting effects on the environment.