Crystal Run ES at Summit Campus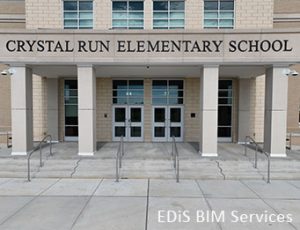 Landmark Science & Engineering was selected to work with the Owner to develop the Summit Campus – a new 142-acre pre-K to 12 full school campus in southwestern New Castle County, off S.R. 896, named for its proximity to Summit Aviation.
Phase I construction includes Crystal Run Elementary School (90,5000+/- SF), full site entrance on Summit Bridge Road, off-site road improvements, off-site sewer improvements, and a portion of the site improvements. Vehicle and pedestrian improvements include inner and outer loop drives as well as multimodal paths throughout campus.
Scope of Work
Landmark has provided planning, surveying, environmental services including forest stand delineation, wetland delineation, permitting coordination across state and federal agencies, and bog turtle investigations, site design, stormwater management BMP design, and DelDOT entrance design. A Site Record Plan has been recorded and Site Construction Plans were prepared for Phase I construction. Construction phase services were provided including survey stakeout, as-builts, and CCR services.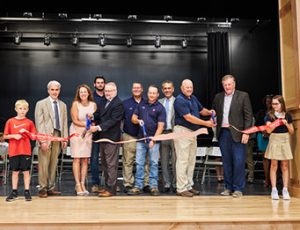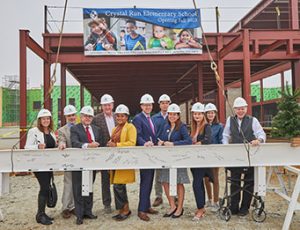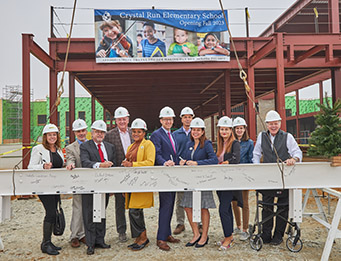 Project Timeline
Landmark staff has been present for every project milestone, from the Ground Breaking Ceremony on November 15, 2021, to the Beam Signing Ceremony on November 4, 2022, to the Ribbon Cutting Ceremony on August 31, 2023 as the new school year was about to commence.