Apex Medical – SR 4/SR7N Intersection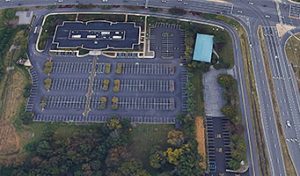 Apex Medical office building is a 63,700 square foot, two-story facility located on a constrained 8.75-acre site at the end of Twin C Lane at the intersection of Routes 4 and 7. The project included protected resources and a Life Estate. An elaborate stormwater management system, integrated with a wetland mitigation area that included bio-swales within the mitigation area and one of the first rooftop stormwater feeds, was designed for approval by the USEPA. Upon the end of the Life Estate in 2017, Landmark was retained to prepare a new Parking Plan that added 60 additional parking spaces to the existing 300-spaces, including six additional handicap-accessible parking spaces in a new parking area created at the building entrance.
Delaware's First Triple Turn Lane (SR 4 to SR 7N)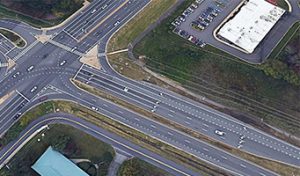 Landmark designed major intersection improvements and the State's first use of triple-turn lanes from Ogletown-Stanton Road (SR 4) to Stanton-Christiana Road (SR 7N) as a result of the Deparment of Transportation's (DelDOT's) request for traffic improvements as part of the project.
Scope of work included planning, civil engineering, site design, surveying, environmental services, transportation engineering, permits and agency processing and construction-phase support services for the construction of the medical building.