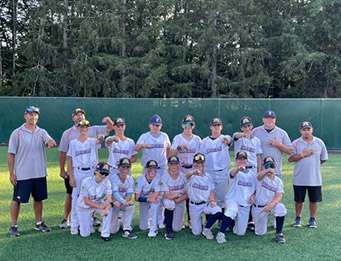 Landmark is proud to have sponsored the East Coast Clutch 12U Baseball Team this year. The Perfect Game U-12 team finished their season with a record of 36-14-1. Combined with their fall season record (22-0), the players finished their 12U year with an incredible winning percentage of just about 80%.
Clutch played Sports at the Beach in Georgetown, DE, Diamond Nation in Flemington, NJ, PDC in Newtown Square, PA, Perfect Game World Series in Newark, NJ, Ripken Experience in Aberdeen, MD, and finally to end the season they played at Cooperstown All Star Village in NY.
Cooperstown was amazing!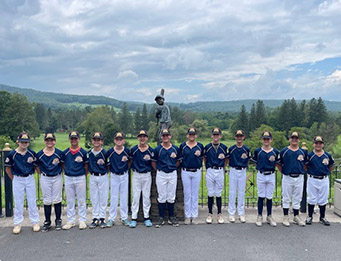 Clutch went 6-0 in pool play over the first 3 days in Cooperstown. They played teams from NJ and two from CA. They went into the knockout phase of the tournament seeded 3rd out of 71 teams, and reached the semifinals, beating teams from PA and WA state to get there, but, unfortunately, a team from San Diego ended the run and went on to win the final game and championship.  East Coast Clutch ended up in the top 4 out of 71 teams from around the U.S. and also Canada and the Caribbean.
What a  fantastic run! They even squeezed in a memorable trip to the Baseball Hall of Fame.