CANgineering to Feed the Hungry!
When Landmark's President, Ted Williams, asked for suggestions for a good service project, staff came up with the idea of entering the Food Bank of Delaware's annual "CANgineering" competition. This would involve teamwork, planning, engineering, collecting needed food products, conducting a food drive, building the project, and helping with public awareness of food insecurity in our communities and the efforts by the Food Bank of Delaware and its volunteers to help fight hunger.
3D Model of the Food Bank's Newark Farm:
Staff built an amazingly-detailed, 3D replica of the Food Bank of Delaware's Newark warehouse/operations facility and farm using only cans, packets and boxes of non-perishable foods.
This is a site staff are intimately familiar with since Landmark was the site engineer for the farm and facility expansions and staff have spent hours volunteering there.
The 3D farm model includes the Pole Barn, Farmstand, Greenhouse/High Tunnels, Row Crops and Gardens, Gazebo and a Tractor. The site is complete with the warehouse building, sidewalks,  roadway, loading docks, grass and mulch cover, trees, and a large stormwater pond – all fully graded and stocked with "blue" tuna and site signage.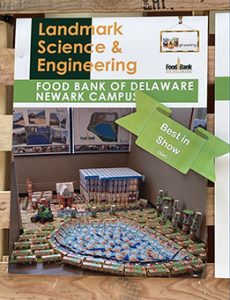 You can visit the actual facility at 222 Lake Drive in Pencader Corporate Commons, Newark, where volunteers, donations, and farmstand purchases are welcomed.
And the Winner is…
We are happy to announce that Landmark's build tied for BEST IN SHOW! Staff delivered 777 pounds of food to the Food Bank of Delaware Newark Campus as a result of this build. Click here to see all entries on FBD's Facebook page.
Our Inspiration for the Build: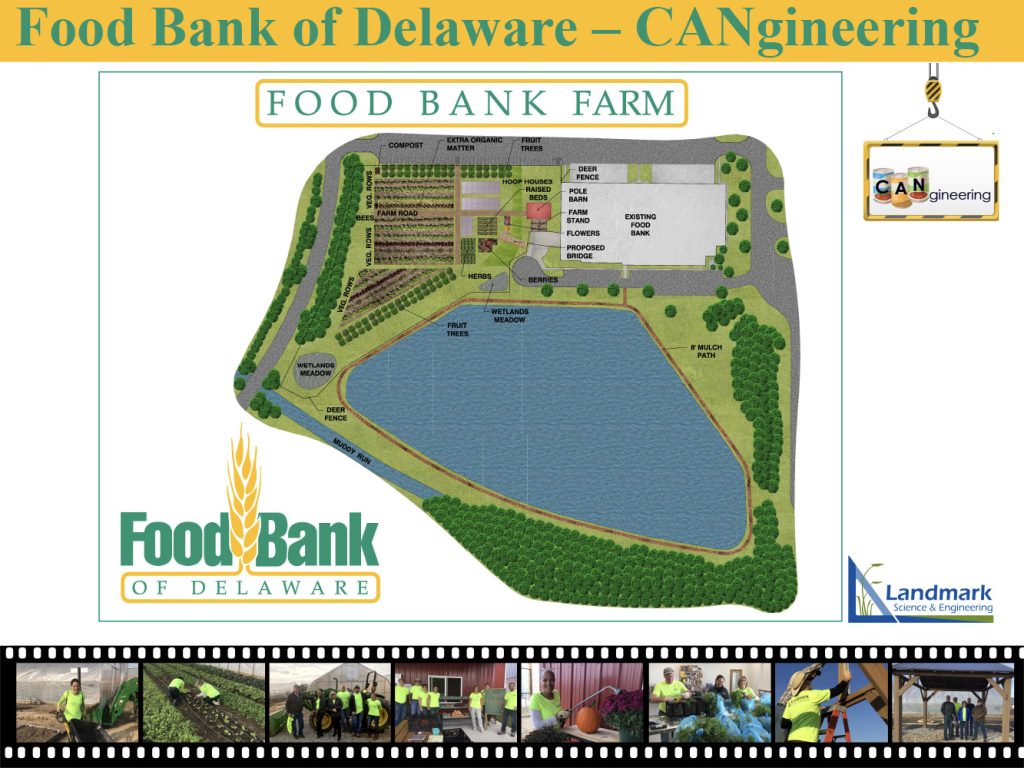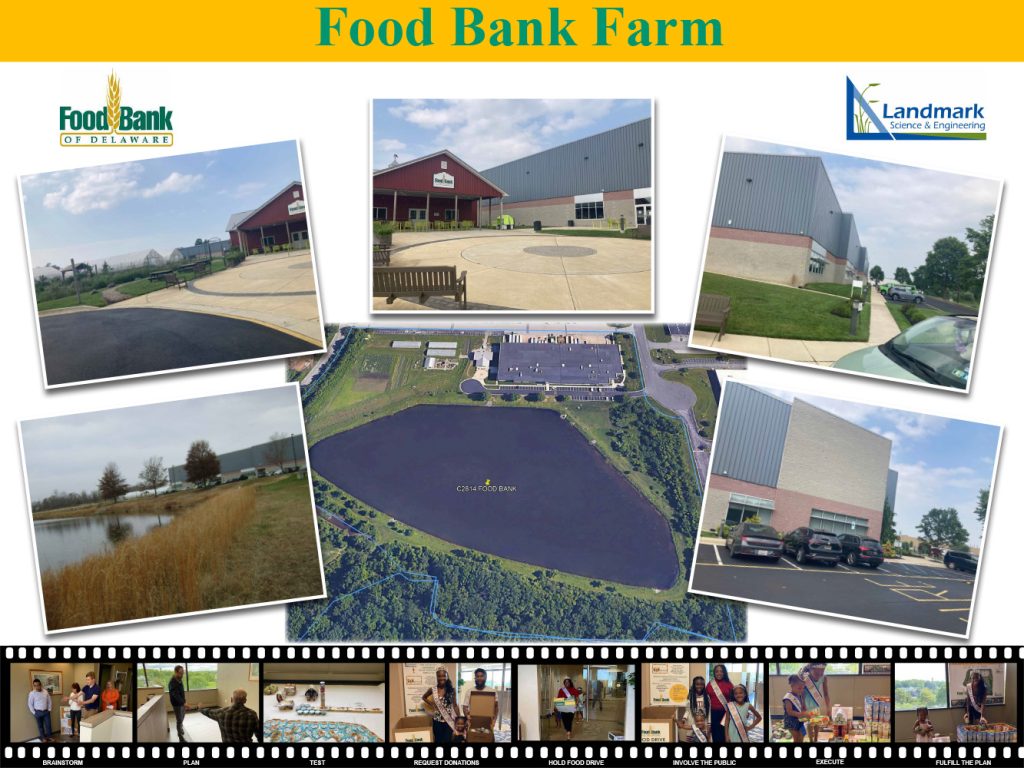 BY THE NUMBERS!
840 CANS, PACKETS & BOXES OF THE MOST-NEEDED FOODS:
tuna fish, peanut butter, applesauce, canned meals, soups and vegetables
+ THE WAREHOUSE IS FILLED WITH ADDITIONAL FOODS DONATED BY OTHERS. THANK YOU!
BUILDING/SITE
Warehouse Building – 155 cans of garbanzo beans, Spaghetti O's, and vegetables
Warehouse Interior Structure – 100 boxes of Kraft mac & cheese
Building Roof – 70 boxes of Jiffy corn muffin mix
Roadway – 112 cans of tuna fish
Stormwater Pond – 91 tuna fish packets and 24 bottles of blue Gatorade
Sidewalks and pond sidewalls – 27 spaghetti boxes
Grass cover – 75 applesauce 6-packs
Mulch/dirt cover – 44 packs of oatmeal
Tree trunks – 15 jars of peanut butter
Tree tops – 18 green soup cups
FARM
Pole Barn, Farmstand & Gazebo – 54 cans of Hormel Chili, tomato sauce and Campbell's Soup
Greenhouse/high tunnels – 5 mashed potato 4-packs
Row Crops – 15 cans of spinach, corn and green beans
Grain Bin/Silo – 2 cans of oatmeal
Farm Tractor – 9 boxes, cans, jar
Check Out the Details of our Build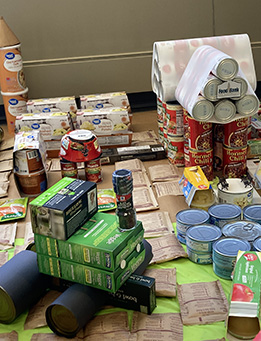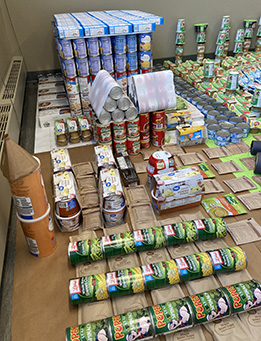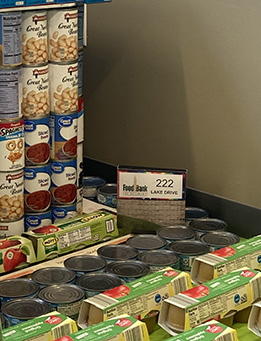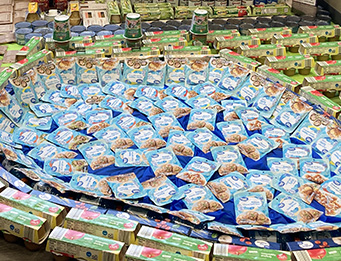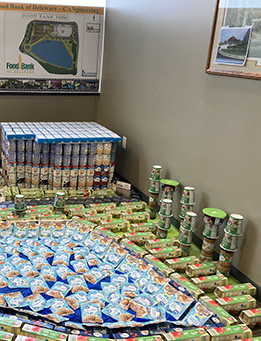 Public Involvement