Landmark Science & Engineering is pleased to announce that Thomas Krauss, E.I.T., Civil Engineer, Carlos Azuero, Senior Designer, have joined the firm's Engineering Department at the Newark, Delaware office. Dana Sifford has been promoted to Survey Crew Chief and Shanon Cooney has joined the Survey Department as a survey instrument technician.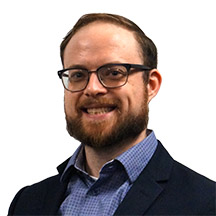 Thomas Krauss, E.I.T., a graduate of the University of Delaware, earned a Bachelor of Science in Environmental Engineering (BEnvEng) in 2016. He has passed the Fundamentals of Engineering exam and is an Engineer in Training (E.I.T.), working toward becoming a registered professional engineer. He has four years of experience working with consulting engineering firms and designing water/wastewater infrastructure, including pump stations, forcemains and gravity lines, stormwater management, and inspecting construction of smaller scale municipal projects. He also worked as an intern for the City of Newark's Department of Water Resources while in college.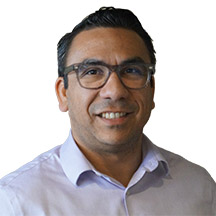 Carlos Azuero, a graduate of Delaware Technical Community College, earned an Associate of Applied Science in Mechanical Engineering Technology (AASMET) in 2002, and previously studied mechanical engineering at the Universidad Tecnologica de Bolivar in Colombia. He joined Landmark as a Senior Civil Designer in March and brings over 19 years of experience working in civil engineering. Carlos has worked as a civil designer and project manager for the past 9 years for consulting engineering firms and has expertise in performing the design and preparation of construction plans for Land Development projects including exploratory plans, record plans, water distribution, sanitary sewer design, lines and grades, stormwater management, and Landscape plans for projects in Delaware and Maryland. Carlos has quickly become a valued member of the Landmark team with his extensive knowledge and experience in site/civil design.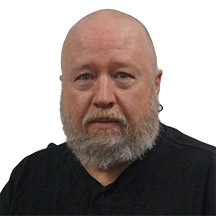 Dana Sifford has been promoted to Survey Crew Chief after having worked in the Landmark Survey Department for over eight years as a Survey Instrument Technician. Shanon Cooney has been hired as a new Survey Instrument Technician and is undergoing training to excel in this position.
Keith A. Rudy, PE, LEED AP, Executive Vice President and Director of Operations, says  Landmark "has been very fortunate to find such well-qualified individuals to join our engineering and survey departments, and we look forward to fully training and integrating them into our team, with a pathway to a successful career and the chance to work on exciting and complex land development projects."

Shanon Cooney, Survey Instrument Technician
##
Landmark Science & Engineering is an award-winning consulting firm, started 35 years ago in 1987 as Landmark Engineering, Inc. The firm is one of the regions' largest and most diverse, integrated civil engineering and environmental science consulting firms, providing professional services across the disciplines of
site/civil, water resources and environmental engineering and sciences, and land surveying. The environmental sciences include ecological (wetlands, forest, habitat) and site remediation/brownfields. The firm of 30 serves clients in the DE, MD, and PA region from its headquarters in Newark, Delaware and branch office in Aberdeen, Maryland.  www.landmark-se.com